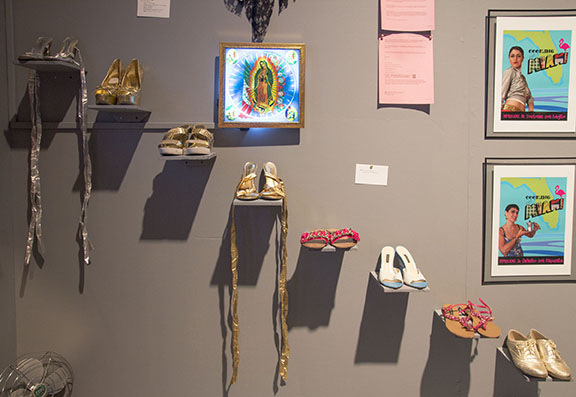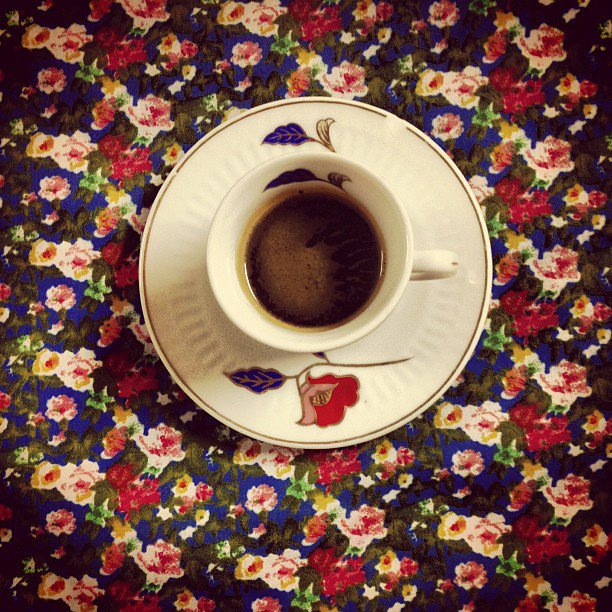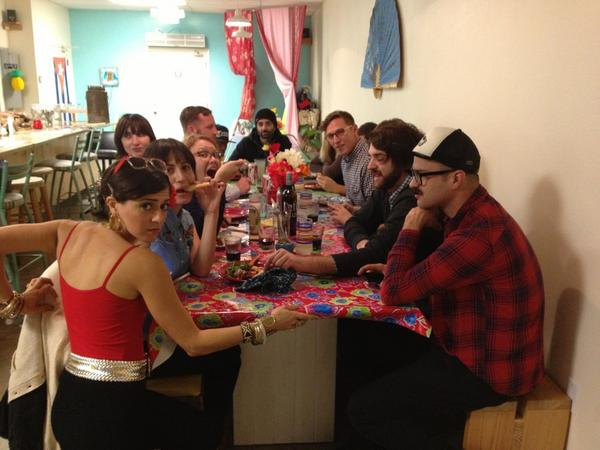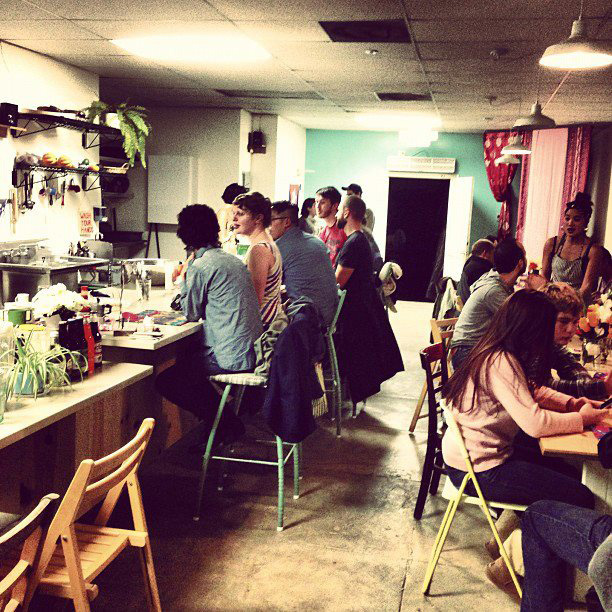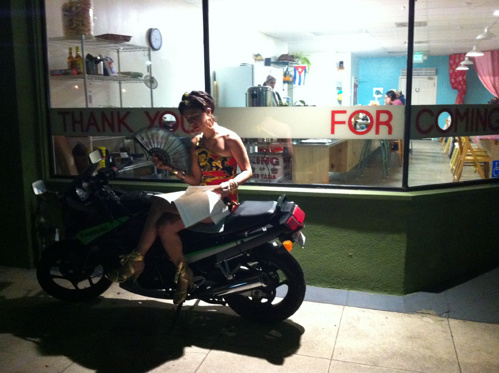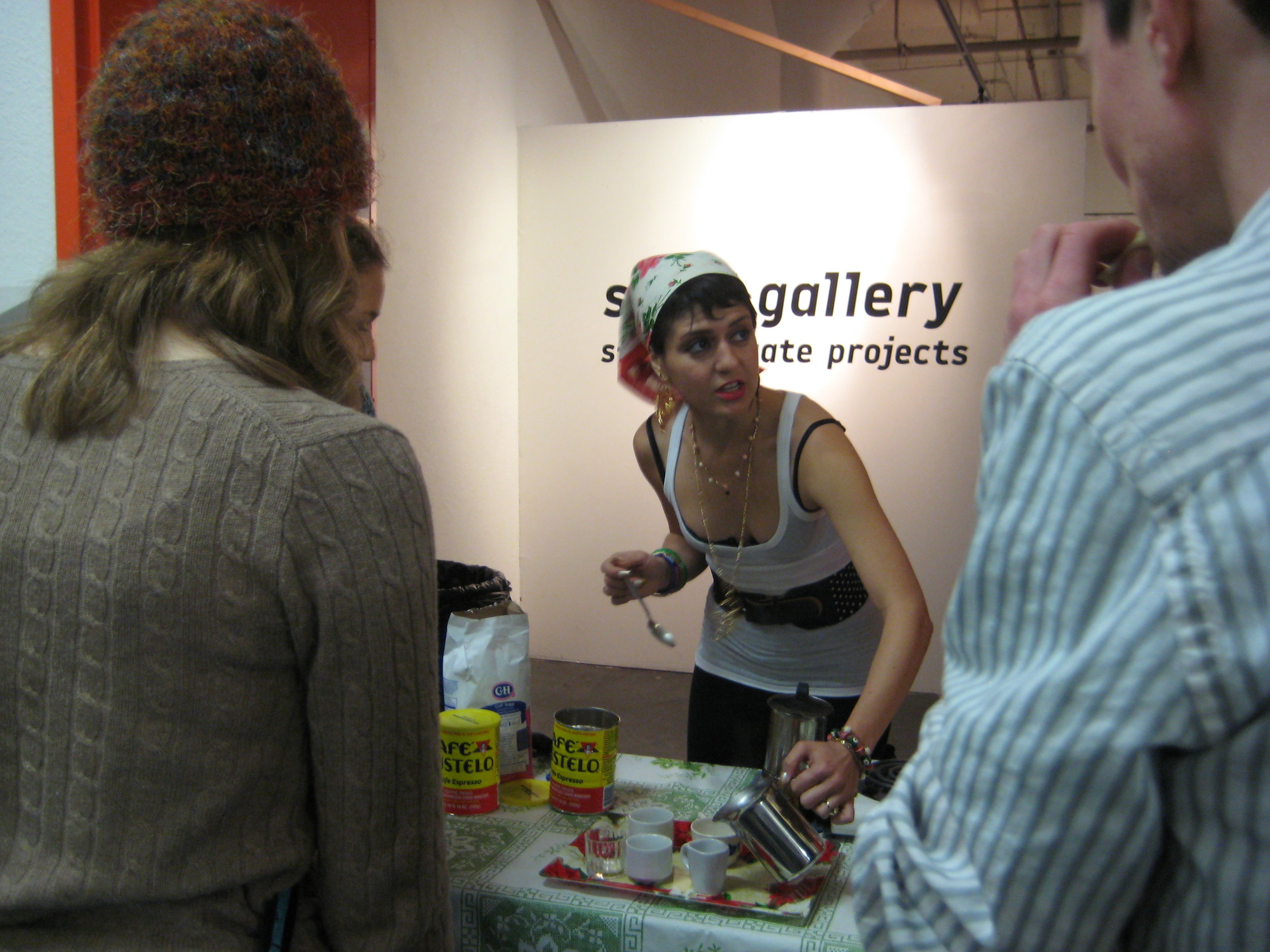 Miami el personaje
What started as an amateur video webseries in 2009, became a 3 year long multifaceted performance project that allowed me to explore and confront the complexities of representing identity through humor, kitsch and appropriation via Miami, el personaje. Always dancing on the hyphen, Miami spoke in high speed spanglish, moved in booty shakes, was a self proclaimed Cuban "Exile food" chef extraordinaire and chongalicious fashionista. She claimed the notion of authenticity as hers and yours while simultaneously bringing it to question.
Intending to have her be an amalgamation of my experience, memory and cultural imprint as a Miamian, a daughter of Cuban exiles, and player of the embodiment of latin stereotypes still prevalent in mass and Latino media today, I'd like to think she also functioned as a mirror. She somehow gave people license to embody and perform their own notions of culture, usually at her. Contradiction always surfaced and the resulting material was bountiful with every performance, disturbingly so.
Distance can be quite revealing and in my distance from my home town, I appropriated and experimented with what resonated as a means of sifting through my experiences of otherness and displacement. The redundant "where are you really from" question planted the seed for Miami birth. Miami took my art practice to many places all at once and at hyperspeed. Video production, costume design, culinary event coordinating and hosting, public engagement, indecent proposals, booty shaking contests, bass parties, cafecito pop-ups, and even a telenovela themed restaurant.
Exhibitions/ Performances:
2014
·​ ​Projected Personae, SOMArts, San Francisco, CA (July/Aug)
·​ ​Vexillology Workshop - Flag Stories - SOMArts, San Francisco, CA (May)
2012
·​ ​L.A. Novela Special month-long performance, Thank You For Coming, Los Angeles, CA (Dec)
2011
·​ ​Sonido Pirata, Sonoma Valley Museum of Art, Sonoma, CA (Sept-Jan)
·​ ​The New Wave, Kadist Foundation, San Francisco, CA (June)
·​ ​Vernissage, San Francisco Art Institute MFA show, Treasure Island, CA (May)
·​ ​TASTE, Root Division, San Francisco, CA (April)
·​ ​This Will Be Your Last, Queen's Nails Projects performance event, San Francisco, CA (Feb)
·​ ​Society of 23 Prize, Nominee, Swell Gallery San Francisco, CA (Feb)
2010
·​ ​Unruly Subjects, Swell Gallery, San Francisco, CA (Dec)
·​ ​... Art of the Everyday, Swell Gallery, San Francisco, CA (May)
·​ ​Booty Dancing Contest, Collaboration with VuJaDe, Lipo Lounge, San Francisco, CA (May)
·​ ​Performology and Actionization, Swell Gallery, San Francisco, CA (Feb) Collaborate, Swell Gallery, San Francisco, CA (Sep)
Watch her videos here: